I got comfortable living in San Francisco – it's a small enough city to become intimate with in a reasonably short period of time. But I never expected to visit a year after leaving and feel like I'd come home. Breathe that sigh of comfort.
It was like we'd never left.
One of the first things we did was take Rigby to Ocean Beach, a short drive from where we used to live.
(Last year, when we first moved to Vancouver Island, I had frequent dreams about that beach. I dreamt I was flying along the length of it, high enough to see the city, and the endless gray of the Pacific Ocean. I could see the colorful houses, the gently rolling hills of the Outer Sunset. The green streak of Golden Gate Park. The fog rolling in from the west, like clockwork, every afternoon. I always awoke feeling melancholy.)
When I was in the depths of Chronic Fatigue Syndrome but had built enough strength for short walks, my days usually involved staying in bed until after midday, doing some laundry, then throwing the dog in the car and driving him to Ocean Beach. I'd walk slowly – careful not to raise my heart rate too much – from the carpark to the water. Sometimes I'd take off my shoes and roll up my pants and let the freezing water chill my ankles and knees. Other times I'd stay buried in layers, trying to keep my face turned away from the sandblasting wind.
Sometimes Jesse, Rigby, and I would go together on the weekend. We'd stop for matcha on the way, and then spend an hour ambling up and down the water's edge, wrangling the dog, talking.
I spent a lot of time at Ocean Beach. It was bittersweet to be there again. It felt, somehow, like saying goodbye.
But that was just Day 1 of our visit.
The remaining 3 weeks were a delightful, boozy, exhausting, hilarious, neon-streaked blur.
From SF we went straight to Lightning in a Bottle, an annual festival that had just moved to a new location near Bakersfield. We were blessed with an amazing campsite: it was situated about as far away from the festival as any campsite could be, and in one of the few areas with grass and trees (everyone else was camped in dust and dirt, which got really unpleasant when it rained).
Our area was quiet at night, and our camp neighbors were friendly and entertaining. And, even though the walk to the grounds took about 10–15 minutes each way, it was flat and easy. The previous location required hiking back and forth, up and down sandy ravines, crossing narrow bridges, and other not-great-when-you've-had-several-beers topographical features.
Unfortunately, I got sick on the second or third day, but I managed to roll with it. I spent the Saturday night alone, asleep in my tent, trying to power up for Sunday – my favorite day of the festival. It worked, and I got everything I could have wanted out of the event. I don't think I've ever danced that much before.
For 4 days, we were surrounded by good people, great music, sunshine, a lake, and that heart-expanding sense of play that keeps bringing me back to these events.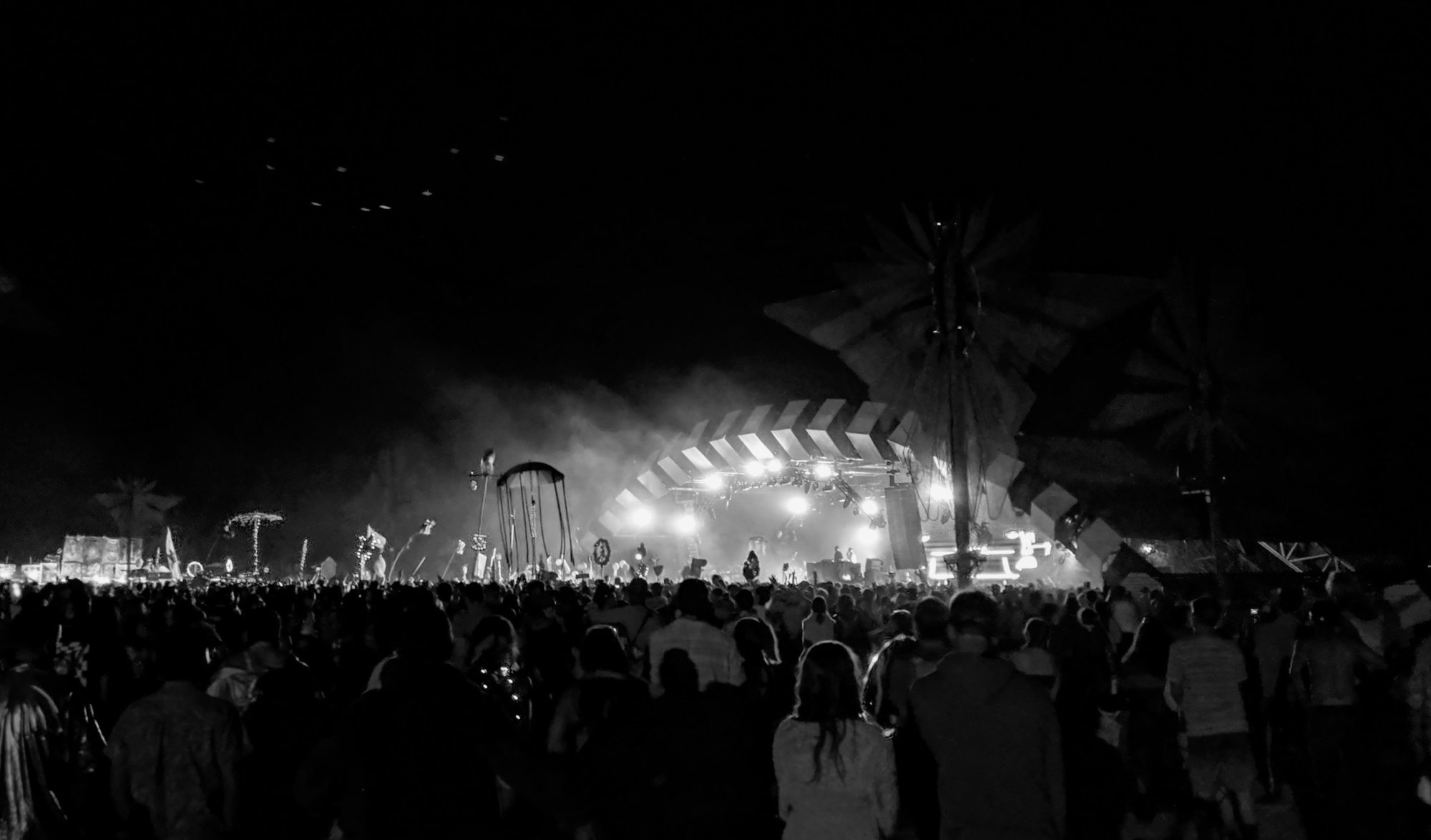 But whatever I came down with at Lightning in a Bottle stuck around, and I was mildly sick for pretty much the rest of the trip. I tried to keep up with work and stick to my planned drinks/dinners/lunches/catchups with friends without making myself worse.
As always, we didn't get to see everyone that we wanted to, but we got pretty close. I got drunk in Mission dive bars. I ate at (almost) every restaurant that I wanted to revisit. My heart broke all over again when I saw the homeless population, the new apartment complexes being built that will most likely be cost-prohibitive to anyone not working in tech.
I was reminded of why we stayed for 6 years, and reminded of why we left. It's a place of extremes, with concentrated problems that are going to take a while to resolve.
I have hope.
But. It was nice to be home for a minute. It was nice to be surrounded by our people again, hearing familiar voices, raucous laughter. It was comforting to know that, yeah, there's another city out there that I love, that I can visit and feel surrounded by love, that can almost call home, and that I find happiness in – if life ever took me back in that direction.